1.3 New interfaces between Human and AI
Smartphones or tablets are now widely used in companies to improve communication between employees or access to the information system when on the move. The connected employee is the first step towards the Augmented employee. Connected watches or wristbands will help to intensify this communication in the years to come. Other technologies are becoming mature enough to be integrated into industrial uses such as wearables (VR and AR headsets), but also tools using artificial intelligence (image processing and recognition, chatbot, etc.). Finally, new emerging technologies have yet to prove their worth before entering the industrialization phase (Exoskeleton, Neural Link).
Cobot
The term "cobot" refers to "collaborative robots". These robots are designed with sensors and Artificial Intelligence to interact with workers and their tasks. Concretely, the robot is programmed to recognize and adapt to the gestures of the collaborator.
Augmented Reality Headset
Augmented reality is defined as a flow of digital information superimposed on an image of the real world. It is the integration of virtual elements into a physical environment in order to improve or "augment" the user's experience. This technology is present on many media: augmented reality goggles or headsets, mobile phones, tablets, windshields, etc.
Augmented reality is used today by individuals in their everyday life as well as by professionals (automotive, defense, handling, etc…).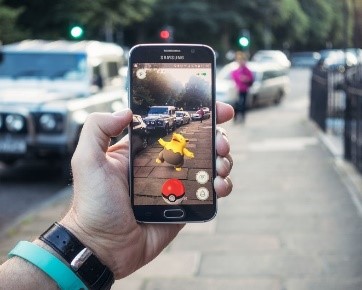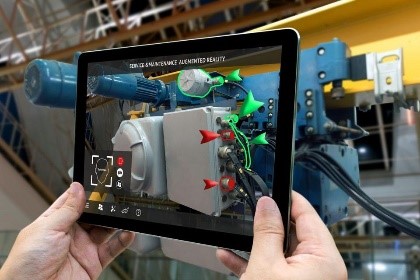 Virtual Reality Headset
Virtual reality is defined by the creation of a digital and interactive environment. The proposed environment is virtual, cut off from reality and may include an audio element.
Today this technology is only available on virtual reality headsets connected to sensors and a computer/mobile phone.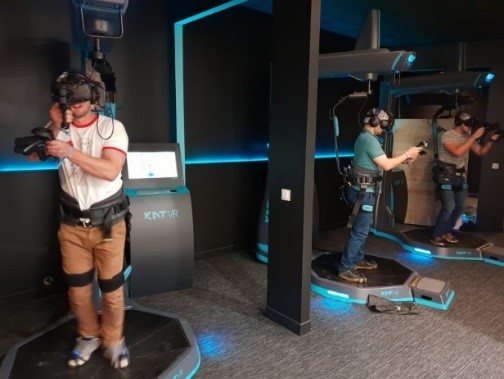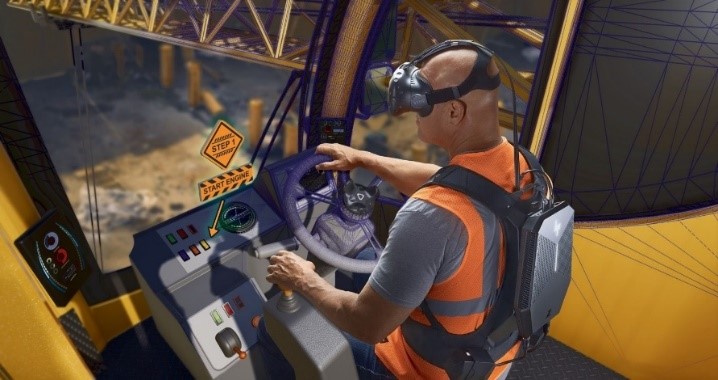 Exoskeleton
An exoskeleton is an external, artificial and portable structure that provides physical assistance to workers. The most well-known industrial applications are supporting a static posture, dynamic lifting of a load or carrying out a movement with the holding of a load.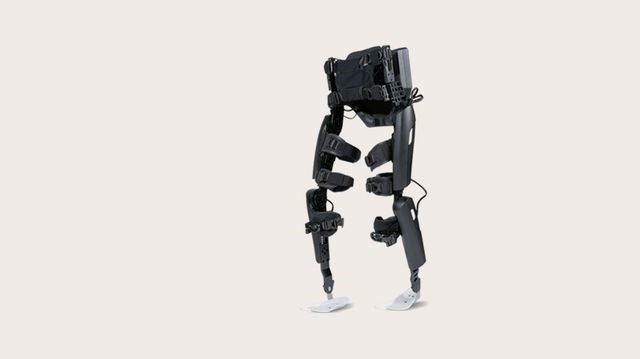 Chatbot
Also known as a "conversational agent", it is an algorithm capable of simulating a conversation with one or several humans by voice or text exchange. The chatbot works in a simple way: keywords are identified in the conversation by interrogating a previously constructed question-and-answer base. Artificial intelligence, specifically automatic learning, now makes it possible to develop more efficient chatbots equipped with a natural language analysis system.
The best known applications consist of informing about news on a specific subject, answering a technical question, searching for a product, and more generally responding to ponctual needs.
Connected Wristband / Activity Tracker
These electronic devices measure the intensity and amount of physical activity an individual does, such as distance travelled, calorie expenditure, heart rate and amount of sleep. The purpose of using this monitor is to increase the user's motivation and improve performance. The connected wristbands also make it possible to fluidify the exchange of information with the employee, without the latter having to use a telephone or tablet.
Humanoid Robot
These devices, which look like a human body, help relieve some of the painful and dangerous daily tasks. Inspired by industrial applications, robots are newly implemented with manipulator arms. This development has made it possible to broaden the fields of application of these so-called stationary robots.
Data visualisation
Also called Dataviz, it is a simple and aesthetic representation of often complex databases. Dataviz consists of transforming data into visual objects to facilitate their understanding, analysis and interpretation. Accessing data and therefore searching for specific information becomes fast. The best known application is the highlighting of key indicators for the Finance department and trends for the HR department. This innovation therefore drastically facilitates decision making for its user.
Smartphone & Tablet
The diversity of functionalities promised by today's smartphone makes life easier for employees. The new phones make it possible to speed up interactions between employees and with customers and facilitate access to information and data sharing.
Connected watch
Also known as a "smart watch" with sophisticated communication functions (phone calls, voice recognition, etc.) and activity monitoring (GPS, motion sensors, distance travelled, heart rate, etc.). Just like the connected bracelet, this electronic device facilitates the user's daily tasks, makes it possible to monitor his activity and therefore act accordingly to increase his performance.
The professional world is not yet sufficiently prepared for the unprecedented changes looming over it.